Open discussion at the Start: "Nothing new: the evolution of the GOP-art as a trend in contemporary art"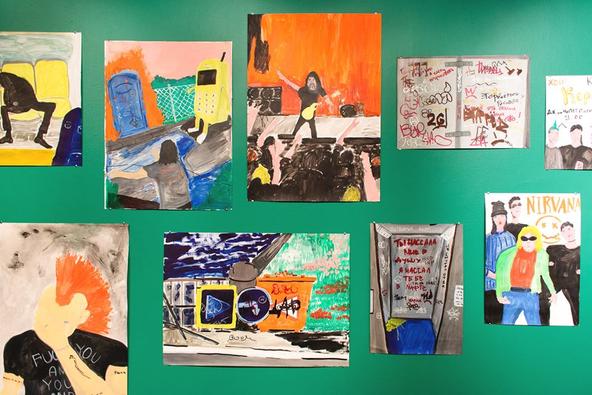 July 28, 2017 in the framework of the second exhibition of the new season of project support for young art, CCA WINZAVOD "START" will be an open discussion "Nothing new: the GOP evolution of art as a trend in contemporary art". The participants will discuss the GOP-art, its meaning and evolution, the problems of informal and subcultural communities, and trends in contemporary Russian art associated with mass culture.
the curator of the project SRC WINERY "START" season 2017/2018 Faith Trachtenberg:
"the Term "Ho-art" appeared in the beginning 2000-ies in St. Petersburg as an expression of the traditional conflict between Moscow intellectual conceptualism, and brutal street art. Representatives of this trend have formulated the language of 'guys from the suburbs" in reality, post-modernism, giving your work simple and understandable narrative. The main speculative idea of the Russian GOP-art is the appeal to authenticity of real life, denying reflection — literally "what you see, draw". Art community cut off list called "discursive fence" from what it considers to be contrary to the term "contemporary art", often refuses to accept the art of margins, since the latter does not take this community seriously".
panelists:
Michael Buster — graphic artist, designer, curator. Participant of the artistic underground. Organizer of music festivals. The author of anthropological and critical essays on the underground.
Michael Klimin — curator, co-founder of the Center for «Red».
Kirill Shamanov — artist, writer, founder of the movement GOP-ART.
Eugene sochacki — , the artist, the author of the exhibition "Nothing new" on the site of the START.
moderator: Faith Trachtenberg —curator of the project start of the season 2017/2018 art. 2016 teaches at the British Higher School of Design course "a New artistic strategy". Head of Department of completing of Museum collections FGBUK gmvts "ROSIZO".
Venue: Vintage hall
Start 19:30
admission free, registration: https://winzavodart.timepad.ru/event/542517/
About the exhibition "Nothing new":
The First personal exhibition of Eugene Shackogo is the START of painting, graphics and objects of the young artist from Moscow. The artist paints portraits "children of our time», representatives of informal communities and different musical subcultures, or the yard, but he does not consider these people outcasts: the eye of the artist opens everyday aspects of their lives, clinging to details. Heroes Shackogo normal life, but at the same time they are outside the narrow-minded environment, consciously marking themselves "other", rogue.
the Exhibition runs until August 13, 2017
From Tuesday to Sunday, from 12:00 to 20:00.