Tours of the exhibition "Dubious basis" with Anton by Kulaevym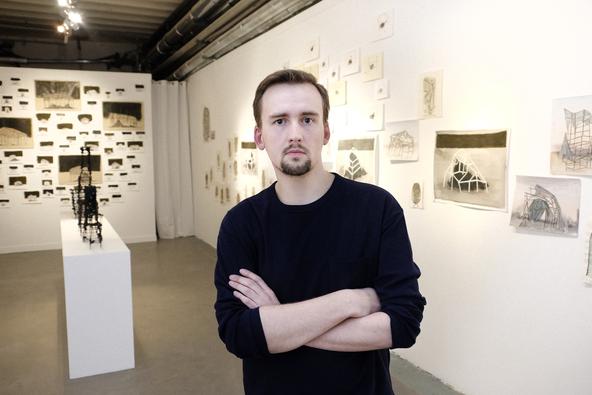 Artist Anton eat about the exhibition "A questionable basis"
START starts a series of guided tours Anton Kuchaeva at the exhibition "Dubious basis". the Artist will talk about his exhibition, references to work, the frames in sculpture and architecture, image as picture, Russian sacral buildings and the idea of the modernist grid.
Tours will be held every Sunday at 15:00.
About the exhibition:
the exhibition "Dubious basis" – it's a space faux. The artist deliberately changes the trajectory of view promises the viewer insight into the very essence of things, but leaves him alone with phantom constructs. The viewer enters the exhibit space on the reverse side of paintings; instead of the traditional subframe, the artist stretches the canvas on the surround wooden structure, creating the effect of three-dimensional space over the surface of the paint layer. Thus, he calls text and context: through a simple architectural form shines through the image of the same old greenhouses are made of bones on the front side of the canvas. The author combines in one product two mediums, making it transmedia.
the Exhibition will last until April 2
admission is free