Photos from the opening of the exhibition Alexander Pryimachenko Safe House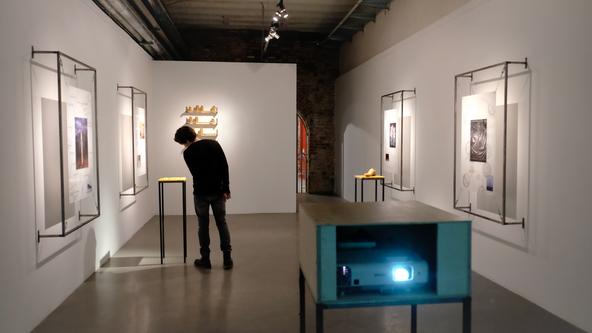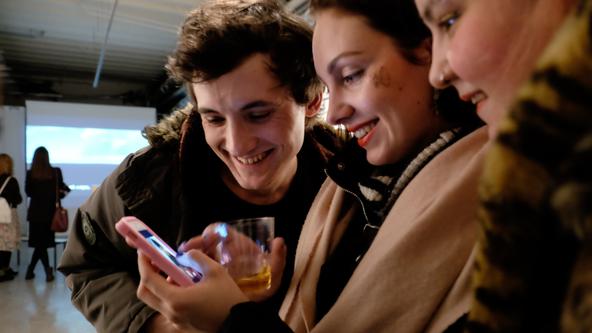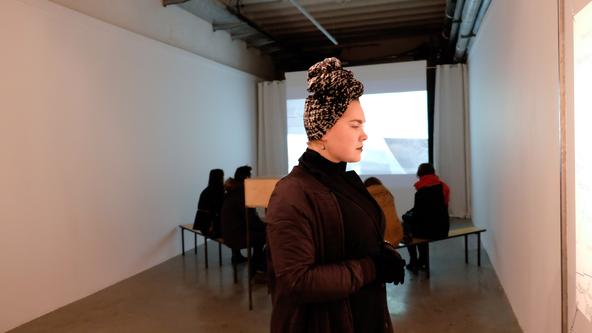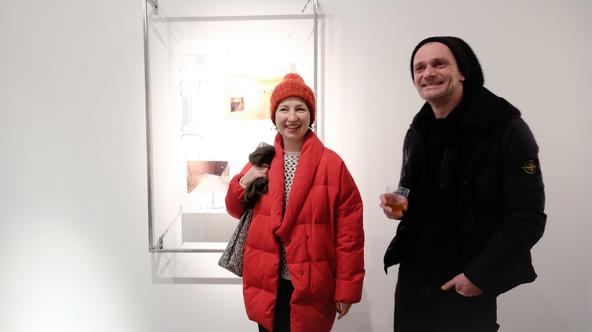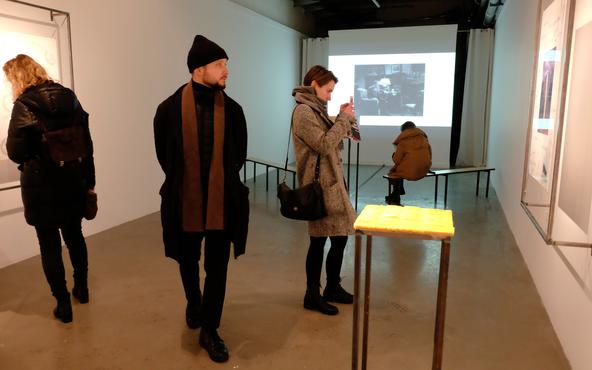 December 6, at the site of the LAUNCH was the exhibition of the artist Alexander Pryimachenko Safe House. According to the authors, exposure - experimental laboratory with experiments on the movement in time and space. The exhibition presents collages, videos, objects made of wax.
About the exhibition:
In the center of the exhibition — videos «Ðreamscape": interpretation photoroman 'runway", filmed in the early 60's one of the main documentarians of the twentieth century, French Director Chris Marker. This is the story of the world after world war III. People who are forced to live in a dungeon, create a device able to move them in the past. The main character — Guinea, which tested new technology. Using the device it is immersed in the memories, trying out fragments of memory to create an image of the past. His goal — to restore communication between the sketchy fragments of consciousness and to chart the way for humanity, trapped in the disastrous present. The same apparatus, a virtual reality helmet that recreates in his video Alexander Pryimachenko. His hero time and again immersed in the ruined 3D gaming world. The journey is accompanied by inserts of memories from my childhood. Hero hard to combine layers of disparate experience, his personality — on the brink of dissolution. The way to clear understanding of reality are blurred to the maximum.
the World «Ðreamscape" crosses the boundary of virtual reality and finds material embodiment in the exhibition space. The pieces depicted in a series printed on the acrylic photo collages and wax objects. Based collages — documentary photographs taken in one of the residential areas of Moscow. On images items, artifacts, the environment, which have attracted the attention of the artist. In the process they added silhouettes of the games: the outlines of houses, scattered lines, characters, frozen in unnatural poses. In the collages of home environment merges with the imaginary images to form a coherent whole.
in addition to landscapes of the digital world to the real penetrate of in-game items: a bottle of pills "Health" and containers of ammunition. The transformation of the sterile 3D objects in real accompanied by deformation. Selected as a material of wax helps to recreate the process of transition from one dimension to another.
Safe House — the place where digital worlds find their material embodiment.
the Exhibition will run until January 8, 2017.
Tuesday - Sunday 12:00-20:00, free admission