Exhibition graduate Project START Ivan Novikov ", Lenso"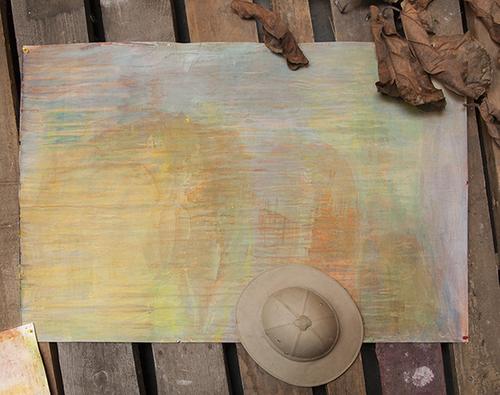 the Exhibition runs from 1st to 26th June POP/OFF/ART Gallery.
the Gallery pop/off/art presents a new project of Ivan Novikov, one of the brightest representatives of the young generation of the contemporary art scene. Analyzing the relationship between nature and art in the context of history and society, Novikov refers to the events of half a century ago. The basis of the project «Lense" (vietn. — Soviet) becomes the study of the phenomenon of the Ho Chi Minh Trail — the system of transport routes, established on the territory of Laos and Cambodia during the Vietnam war. Total installation, connecting objects, photographs, graphics and paintings, will share the gallery space into two parts, metaphorically illustrating two points of view on the Trail: vertical ideology of the empires that emerged in the conditions of bipolar world, and "live" the jungle, which saw her yourself Vietnamese.
which Lasted almost twenty years the Vietnam war was part of a much broader conflict. She was the main but not the only fragment of the Second Indochina war, covering almost all the former French colonies of Tonkin to Cochinchina. But axial structure, on which were strung the fighting like in Vietnam and in Cambodia and Laos, was the Ho Chi Minh Trail. This road is called "red thread" tied to the history of South-East Asia.
Contrasting graphics, symbolizing the dry colonial vision Trail superpowers, abstract painting, made in the original Novikov for the key, the artist shows the polar views — "top" and "bottom" — not only on the Trail of Ho Chi Minh, but also the Vietnam war. Soviet participation in the war brought not only the victory of the Communist government of North Vietnam. It was the first encounter of post-revolutionary Russia with a 'culture of the jungle". But what is left of this experience, and what he sees today — have yet to understand.