Guests of the exhibition "beauty" of the special project START WINZAVOD centre for contemporary art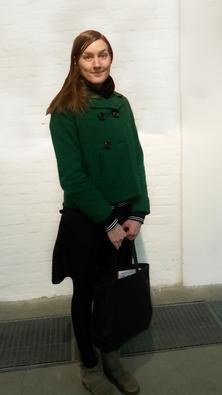 Guests of the exhibition "beauty" the START of the special project SRC WINERY
15 March site START opened show "beauty shop" young artist Elena Martynenko. Artist plays with the viewer, inviting him into the space of the non-existent beauty.
Henriikka Ahtiainen - Advisor on culture of the Embassy of Finland visited the exhibition, which is improvised "beauty" ideal beauty boutique, exhibits which are exhibited by all the laws of merchandising, and forced to draw the purchaser's attention on this or that product.
"I like the idea of this exhibition. Beauty and how we look (not only in themselves, but in the eyes of others) – this is an interesting topic. Appearance – an important element of our self-identity, and an important factor in art. For me, this exhibition raises questions of self-reflection and what we are willing to do to develop what is hidden within us, beneath the outer shell, which we pay so much attention»,- shared his impression of the exhibition of Henriikka Ahtiainen.