A new exhibition project LAUNCH will be presented by Elena Martynenko "beauty shop"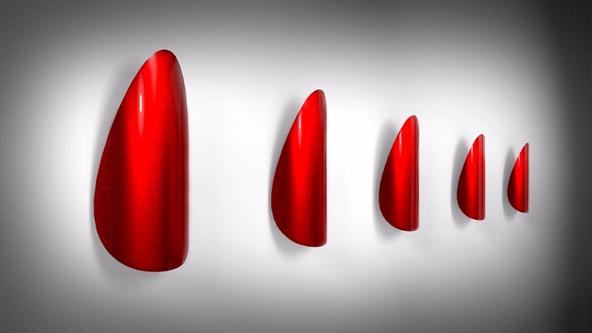 the Exhibition will be held from 15.03.2016 on 24.04.2016.
For the second exhibition of the season 2015/16 experts and the curator chose to experiment Elena Martynenko. If the artist plays with the viewer, inviting space in-hornblende. Gallery opens doors into a makeshift "beauty shop", perfect beauty boutique, exhibits which are exhibited by all the laws of merchandising, and force to pay attention of the buyer on a particular product. Is there common ground in the world of artistic creation and the world of mass consumption, the author offers everyone to make their own choices.

Giant nails the canvas that embodies the aggressive sexuality, glossy puddles of spilled paint on the floor, in which just about savyasachi or drown — the exhibition space is Elena Martynenko reminiscent of fantastic beauty, attributes which mark the territory of the beauty industry glitter and a dangerous attraction. Under the magnifying glass of the artist's world of art and hospitality are incredibly close to each other, showing a single creation of beauty. The artist, like a manicurist, picks up a nail Polish and works with him as the painter of paint.