Проекты в Арт-ленте
Выставки на Старте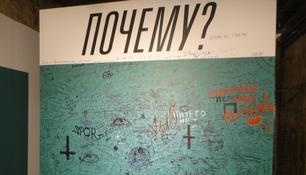 Other projects
I youth Biennale "Wait! Who goes there?", project "No jury, no prize";
the Exhibition 's Freedom\Will", II Biennale of youth "Wait! Who goes there?", project "are you Ready for the revolution?".
Project "Inverted basket" in gallery pop/off/art;
the Second solo exhibition "Umwelt" gallery "Bathroom";
Moscow youth Biennale; Krasnoyarsk Biennale of contemporary art; a Special program of the Ural industrial Biennale; Manifesta 10, St. Petersburg.