Проекты в Арт-ленте
Выставки на Старте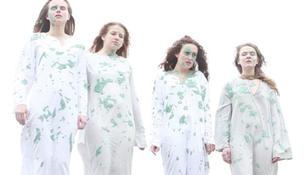 Other projects
2010
Group exhibition: Open stage, Moscow Apartment exhibition «Fresco»;
"the Sanatorium of the Arts", state Tretyakov gallery, Moscow; the "private Capital",
"Rare Species"; II Moscow international Biennale for young art "Wait! Who goes there?";
"New Formalism" in the Museum of urban sculpture, St. Petersburg;
"Neighborhood", the gallery on Solyanka;
"Unbearable Freedom of Creativity", VDNKH, Moscow;
"Live Museum of Performance", Voronezh;
2009
"Cloud Harp", LABORATORIA Art&Science Space, Moscow;
"Genius Loci", Ravenscourt Gallery, Moscow; Apartment exhibitions "Art to home",
"Freedom, Equality and Brotherhood" at ARTRAUM space at Tverskaya street, Moscow;
"Save As", Appendix space, Moscow.